Stanley Cohen: US government will target me until the day I die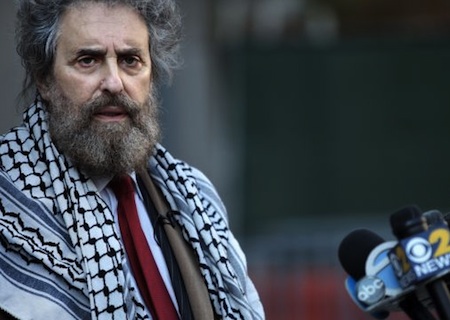 Controversial US lawyer Stanley Cohen has found himself in the international headlines on a number of occasions this year. He defended Osama Bin Laden's son-in-law, Sheikh Suleiman Abu Ghaith; he defended himself in another courtroom on tax charges, ultimately pleading guilty and accepting a prison sentence; and he led the doomed efforts to secure the release of Abdul Rahman Kassig from the Islamic State of Iraq and Syria (ISIS).
Cohen, who is expected to start an 18-month prison sentence next month, spoke to Asharq Al-Awsat about his judicial career in general, and his defense of Islamists and Muslims in particular. He also discussed the efforts to secure Kassig's release, which ended with the aid worker's execution earlier this month.
Cohen had brought together a group of non-ISIS jihadist clerics to negotiate with the ISIS leadership, not just to secure Kassig's release, but also to open a dialogue over the group's policy of capturing and executing journalists, aid workers and civilians with the ultimate aim of ending this. The talks ultimately broke down after Jordan's intelligence services arrested a prominent jihadist figure, Abu Mohamed Al-Maqdisi, who was leading the talks with the ISIS leadership, contravening—according to Cohen—a negotiations protocol that had been agreed by both the FBI and Amman.
Read the full story:
http://www.aawsat.net/2014/12/article5533984