Details

Created on Saturday, 29 September 2012 15:05
Stanley Cohen has had a busy week. Not only is he defending Mona Eltahawy, the commentator arrested Tuesday after defacing a provocative pro-Israel poster, but the Alphabet City-based lawyer spoke his mind about U.S.-Iranian relations to none other than Mahmoud Ahmadinejad, The Local has learned.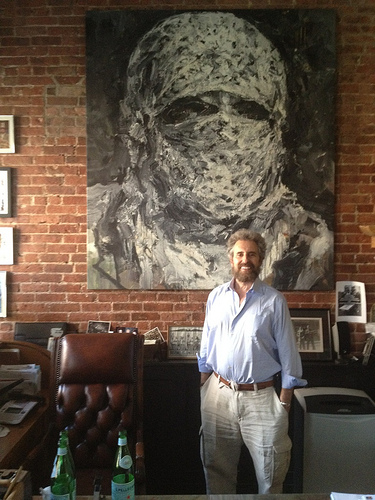 Stanley Cohen in his New York City Law Office.

Photo: Melvin Felix
Asked if it might have been unwise to meet with the oft-condemned Iranian president and other government officials during a time of heightened international tension – and on the eve of Yom Kippur, no less – Mr. Cohen said, "I don't worry about crossing lines."
That's evident from his client list, which includes members of the hacker group Anonymous and Occupy Wall Street as well as alleged terrorists. His latest cause, Ms. Eltahawy, an Egyptian-American columnist, faces misdemeanor graffiti charges after spray-painting an anti-jihad ad in the Times Square subway station – an act that Mr. Cohen told the Daily News was an exercise in free speech.